A Comprehensive Guide to Downloading Images for Piso WiFi Software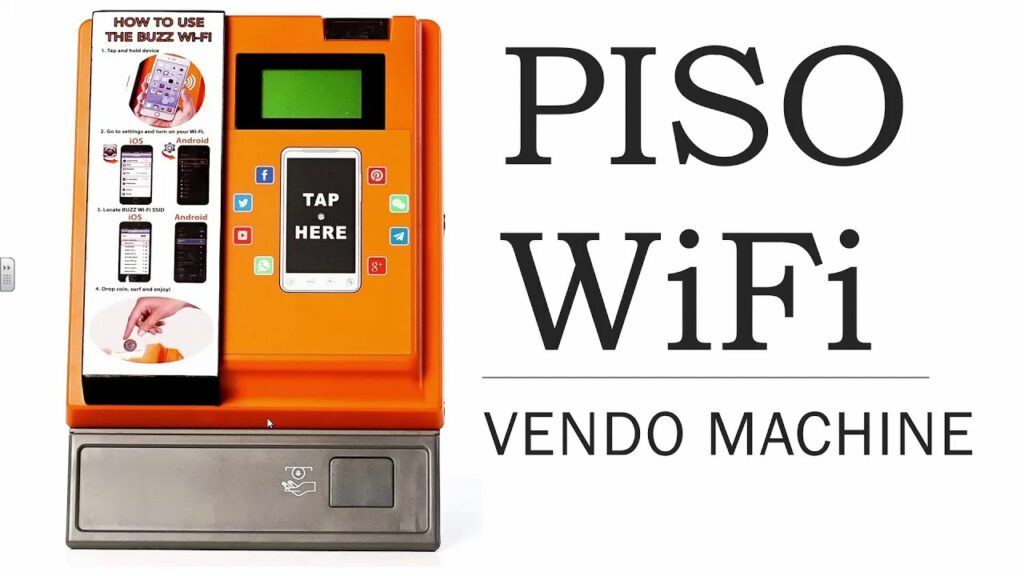 Introduction
Piso WiFi software allows entrepreneurs to set up their own public WiFi hotspot businesses by converting their existing WiFi-enabled devices into pay-per-use access points. To create an appealing and user-friendly interface for customers, it is essential to customize the software with relevant and attractive images. This article will walk you through the process of downloading images for Piso WiFi software in a step-by-step manner.
Understanding the Importance of Images in Piso WiFi Software
Images play a vital role in capturing users' attention and enhancing the overall user experience. High-quality and relevant images can help attract more customers, build brand recognition, and create a positive impression of your Piso WiFi service. By customizing your software with images that resonate with your target audience, you can increase customer satisfaction and retention.
Identifying Image Requirements for Piso WiFi Software
Before diving into the image downloading process, it's crucial to identify the types of images needed for your Piso WiFi software. Common image requirements include:
a. Logo: Your business logo represents your brand identity. Ensure it is clear, visually appealing, and reflects the essence of your business.
b. Banner Images: Banners are displayed on the login page and captive portal. They should be eye-catching and convey essential information about your services.
c. Icons: Icons are used to represent different functionalities, such as internet connectivity, time, pricing, and support.
d. Background Images: Background images should complement the overall theme of your Piso WiFi software and create a welcoming atmosphere for users.
Using Royalty-Free Image Websites
To avoid copyright infringement issues and obtain high-quality images legally, it's recommended to use royalty-free image websites. Some popular platforms that offer a vast collection of royalty-free images include:
a. Unsplash: Unsplash provides a wide variety of free-to-use, high-resolution images contributed by photographers worldwide.
b. Pixabay: Pixabay offers a vast library of photos, illustrations, vector graphics, and videos that are free to download and use.
c. Pexels: Pexels hosts a vast collection of high-quality images and videos that can be used for both personal and commercial purposes.
d. Freepik: Freepik provides free and premium images, icons, vectors, and PSD files that cater to various design needs.
Navigating Royalty-Free Image Websites
When you access a royalty-free image website, follow these steps to find suitable images for your Piso WiFi software:
a. Use Relevant Keywords: Use descriptive keywords related to the image you are looking for, such as "WiFi," "hotspot," "internet," etc.
b. Filter by License Type: Many websites allow you to filter images by license type. Choose the "commercial use" or "for business" option to find images suitable for your Piso WiFi software.
c. Check Image Resolution: Ensure the image resolution is sufficient for your requirements. High-resolution images are crucial for maintaining image quality on various screen sizes.
Downloading Images from Royalty-Free Websites
Once you've found the images you want to use, follow these general steps to download them:
a. Click on the Image: Click on the image you wish to download to view it in full resolution.
b. Download the Image: Look for the download button, which is usually denoted by an arrow pointing down or a cloud icon. Click on it to initiate the download process.
c. Choose the Right Format: Select the appropriate format for your image. JPEG is a commonly used format for photographs, while PNG is ideal for images with transparent backgrounds.
Editing and Customizing Downloaded Images
After downloading the images, you may need to make some adjustments to ensure they fit perfectly with your Piso WiFi software's design and layout. Consider using image editing software like Adobe Photoshop or GIMP to:
a. Resize: Adjust the image dimensions to fit the specific areas in your Piso WiFi software.
b. Crop: Remove any unnecessary elements or blank spaces to focus on the essential parts of the image.
c. Add Text: Customize banners and promotional images by adding text that highlights your services or pricing.
d. Optimize: Compress the images without compromising their quality to reduce file size and improve loading speed.
Uploading Images to Your Piso WiFi Software
Finally, upload the edited and customized images to your Piso WiFi software. This process may vary depending on the software you are using. Generally, you'll access the software's backend or control panel and navigate to the "Image" or "Media" section to upload the images to their respective placeholders.
Conclusion
By downloading and customizing relevant and attractive images, you can enhance the visual appeal of your Piso WiFi software and create a positive user experience. Remember to use royalty-free image websites to avoid copyright issues and comply with licensing requirements. With well-designed images, your Piso WiFi business is sure to stand out and attract more satisfied customers.