How to Register to LTO Portal (LTMS): 2023 Guide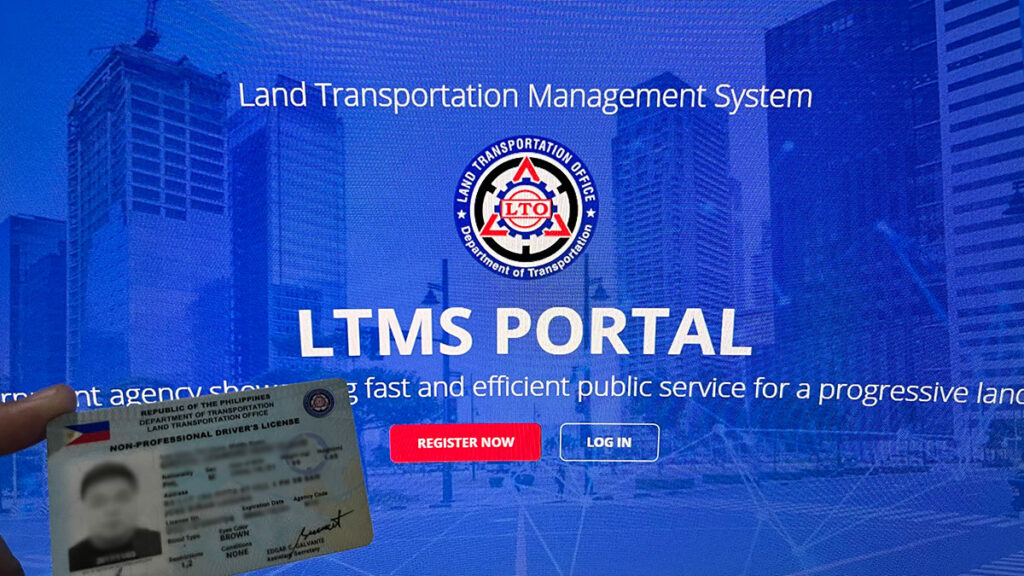 Introduction:
The Land Transportation Office (LTO) is a government agency responsible for the regulation and registration of motor vehicles in the Philippines. In 2023, the LTO launched its Land Transportation Management System (LTMS), a web portal that provides a convenient platform for vehicle owners to access various services, including vehicle registration, driver's license renewal, and other related transactions. This article will guide you through the step-by-step process of registering to the LTO Portal (LTMS) in 2023, making your interactions with the LTO more efficient and accessible.
Section 1: Understanding LTMS and Its Benefits
Before diving into the registration process, let's briefly explore what the LTMS is and the advantages it offers to vehicle owners. The LTMS is an online platform that aims to streamline vehicle registration processes, minimize physical visits to LTO offices, reduce paperwork, and increase the efficiency of transactions. Some key benefits of LTMS include:
Convenience: Vehicle owners can access LTO services anytime and anywhere with an internet connection, avoiding long queues and waiting times at LTO offices.
Time-Saving: Through LTMS, you can complete various transactions in a few clicks, saving you valuable time and effort.
Reduced Errors: The LTMS minimizes the chance of manual data entry errors since the system automatically populates information from existing records.
Section 2: Prerequisites for LTMS Registration
To register to the LTO Portal (LTMS), you'll need to ensure you meet the following prerequisites:
A Valid Email Address: Make sure you have an active email address, as it will be used for verification and communication purposes.
LTO Transaction Number (LTN): If you have previously engaged in any LTO transaction, you should have an LTN. This number may be required during registration.
Section 3: Step-by-Step Guide to Registering to LTMS
Step 1: Access the LTMS Website
To begin the registration process, open your web browser and navigate to the official LTO Portal (LTMS) website. You can find the link on the LTO's official website or by conducting a quick search online.
Step 2: Click on "Register" or "Sign Up"
Once on the LTMS website, locate the "Register" or "Sign Up" button and click on it. This will redirect you to the registration page.
Step 3: Provide Personal Information
On the registration page, you will need to fill out a form with your personal information, including your full name, date of birth, address, contact number, and a valid email address. Double-check the information for accuracy before proceeding.
Step 4: Email Verification
After submitting the registration form, you will receive an email containing a verification link. Click on the link to verify your email address and activate your LTMS account.
Step 5: Create a Password
Once your email is verified, you will be prompted to create a secure password for your LTMS account. Choose a strong password that includes a combination of uppercase and lowercase letters, numbers, and special characters.
Step 6: Login to LTMS
Now that your account is set up, return to the LTMS website and click on "Login." Enter your email address and the password you just created to access your LTMS account.
Step 7: Complete Profile Information
Upon logging in, you may be asked to complete your profile information, such as your driver's license number (if applicable), vehicle information, and other relevant details. Provide the necessary information accurately to ensure smooth transactions.
Step 8: Link Existing LTN (If Applicable)
If you have a previously issued LTO Transaction Number (LTN), you may have the option to link it to your LTMS account. This will consolidate your past and future transactions within the portal.
Step 9: Explore LTMS Services
Now that your account is fully set up, take some time to explore the various services offered by the LTMS. You can renew your driver's license, register your vehicle, schedule appointments, and check the status of your transactions, among other functionalities.
Conclusion:
The Land Transportation Management System (LTMS) launched by the Land Transportation Office (LTO) in 2023 brings convenience and efficiency to vehicle owners in the Philippines. By following the step-by-step guide provided in this article, you can easily register to the LTMS, allowing you to access various LTO services with ease and minimizing the need for physical visits to LTO offices. Embrace this technological advancement and experience the benefits of a more streamlined and accessible vehicle registration process in 2023 and beyond.